Aerobu is developing "Air Pocket" system inner-cores to mimic feather fill layer cushion
Aerobu pattern expert styled the aerobu deco cushions with high end
luxury round square shape instead of a curved pointy shape.
Our manufacturing processes ensure all of our products, including our pillows, can be designed to match any specification. We construct our pillows from materials that are as comfort as they are durable, so they are suitable for both outdoor and indoor use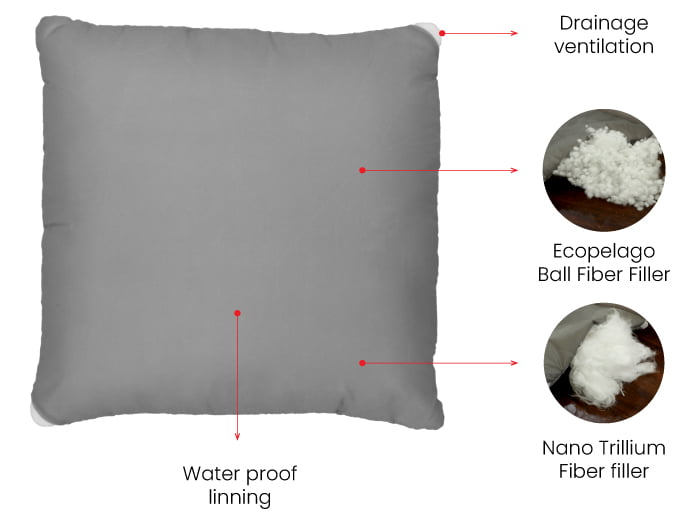 Creating air pocket like feather pillow
Allow small amount of water to penetrate
Outer layer protects water to soak casing

Ecopelago is Re-Polyester staple fiber is a synthetic fiber made from PET/Polyester waste and post consumed PET bottles. It is used as a polyfill for stuffing cushions, pillows, soft toys, quilts.

Nano Trillium fiber fill which mimics the characteristics of natural synthetic down with anti-microbial and fungus protection suitable for outdoor and indoor cushion use.
Nano Trillium fiber has a unit value of 700 FP fill power equivalent to goose feathers with a Fiber Low Denier (0.9D) composition as well as goose down. The secret of comfort lies is in the core construction inside